Coaching
Julie Miles Live Interview with North East Times Magazine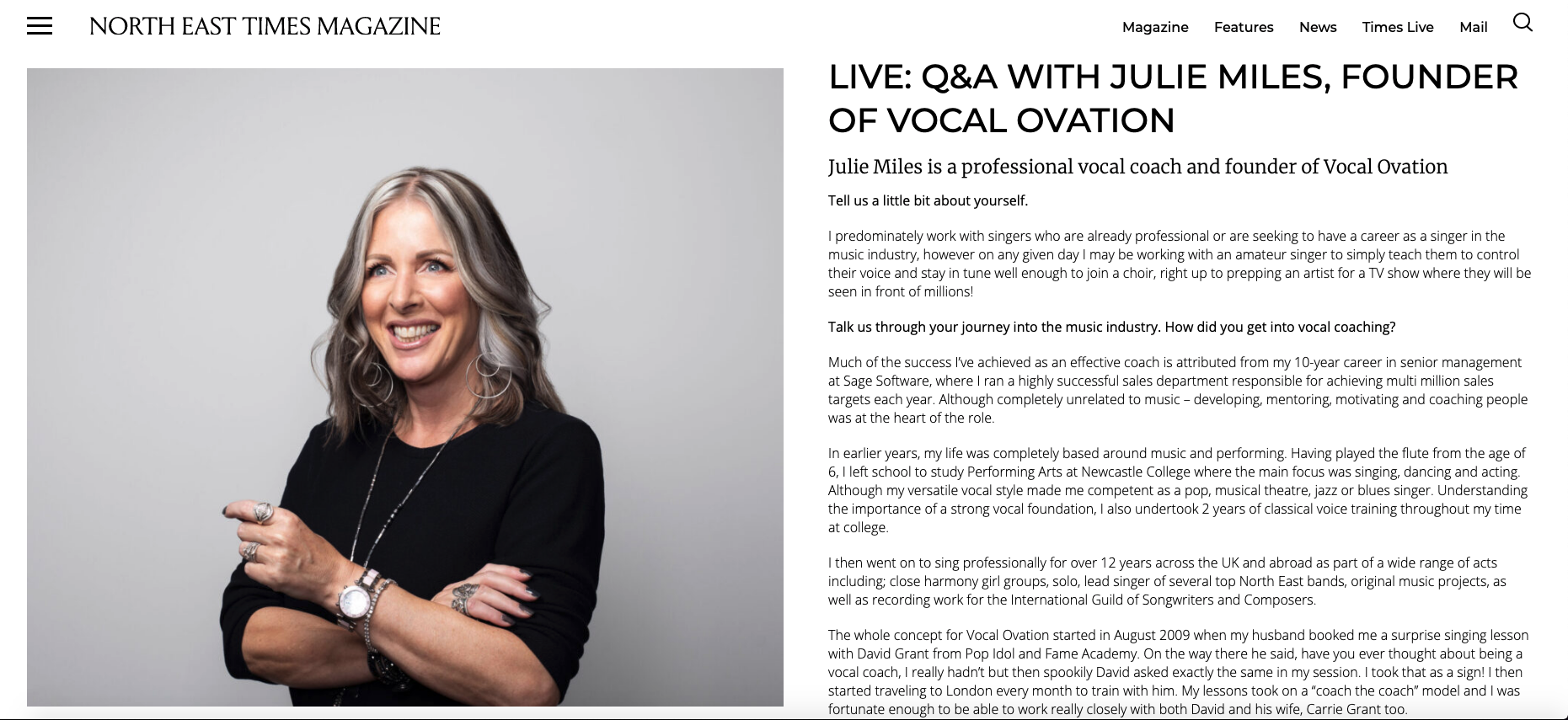 LIVE: Q&A WITH JULIE MILES, FOUNDER OF VOCAL OVATION
Julie Miles is a professional vocal coach and founder of Vocal Ovation
Tell us a little bit about yourself.
I predominately work with singers who are already professional or are seeking to have a career as a singer in the music industry, however on any given day I may be working with an amateur singer to simply teach them to control their voice and stay in tune well enough to join a choir, right up to prepping an artist for a TV show where they will be seen in front of millions!
Talk us through your journey into the music industry. How did you get into vocal coaching? 
Find out here.